Release Your Inner Author
Sarah McGeough
Book Coach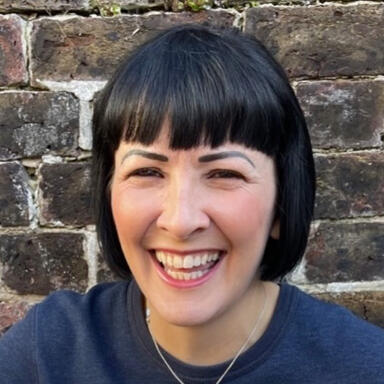 I am a book coach who helps new writers release their inner author to successfully write a book, without it being too hard.Ever dreamt of writing a book?Has the thought crossed your mind?YOUR book is waiting to be written. YOUR book idea can come to life.I will motivate and encourage you.I will gently push you forward.I will help you believe in yourself.YOU will succeed.YOU will publish YOUR book.Let's get started.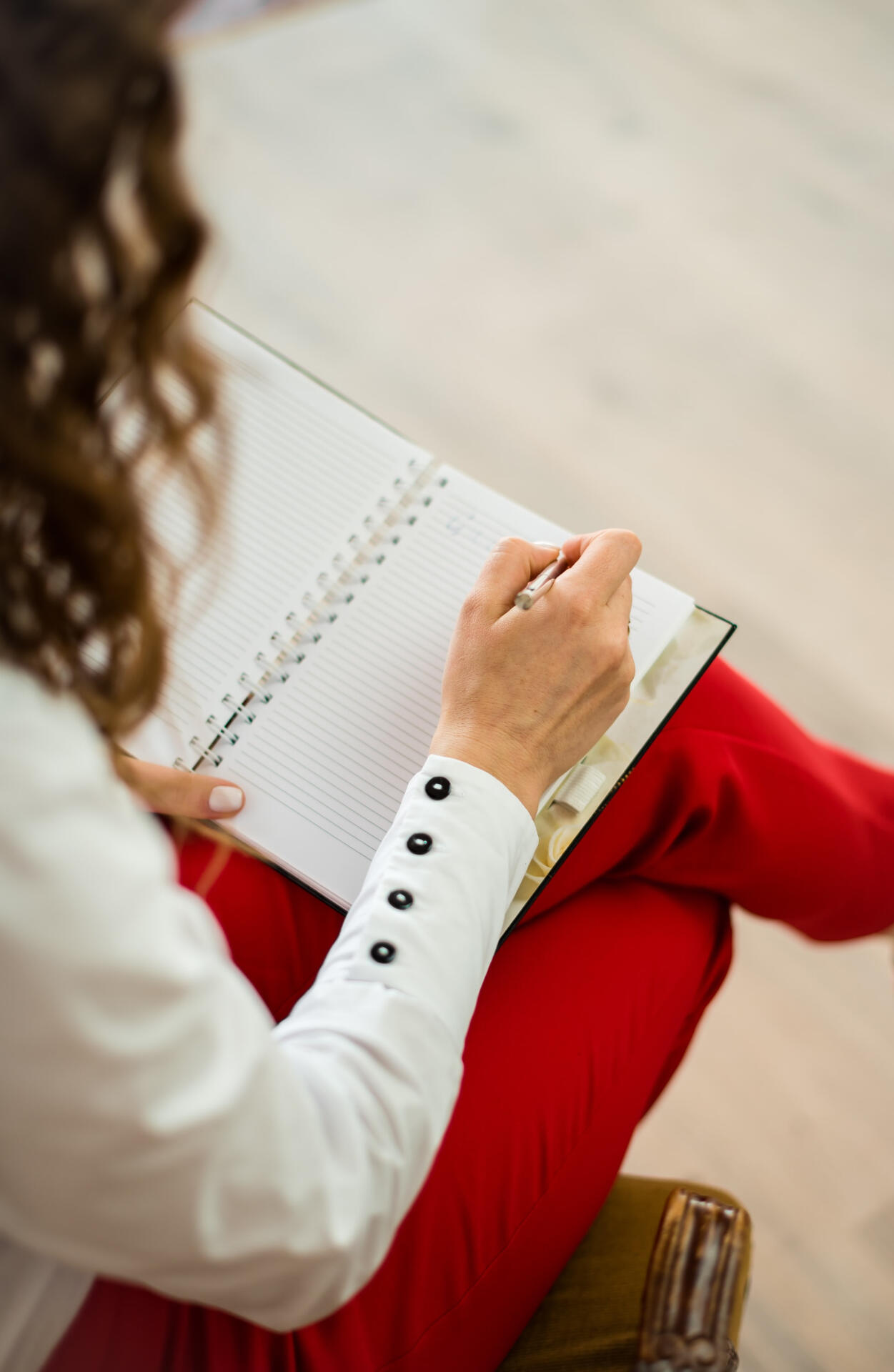 Kind words from successful clients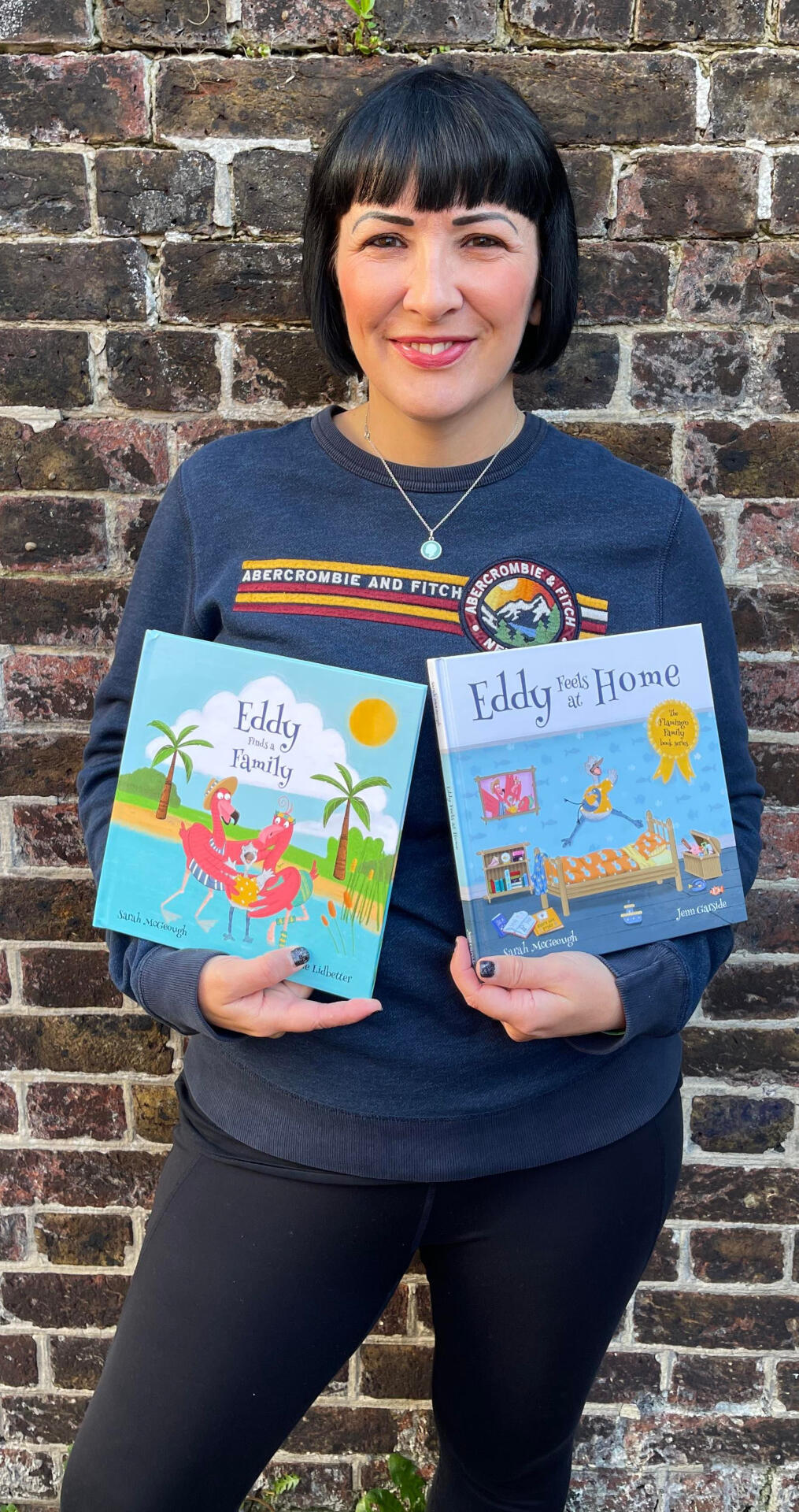 About Me
Hello. I'm Sarah, an author and a book coach.I live with my husband and son by the sea in glorious Hove. I have embraced family life and we love to go on adventures together that normally involve walking out into nature or having fun at a theme park. I spent most of my career working within the NHS and have project management and Human Resources experience. I'm a qualified personal performance coach with The Coaching Academy and enjoy guiding and mentoring others to realise their potential and go after their ambitions in life.I'm an adoptive mummy and through the first lockdown in 2020 had the idea to write a children's book called Eddy Finds a Family. I didn't feel there were many books out there to help my son understand his journey and background to being adopted, so I created one. I also wanted to make sure I wrote a colourful and engaging story so all children would be able to understand adoption in a better way. I joined Michael Heppell's Write That Book Masterclass and found the most wonderful supportive community. My idea turned into something so much bigger and The Flamingo Family was created. In 2021 I launched the second book Eddy Feels at Home, which I am proud to say is officially endorsed by Adoption UK and I have plans to continue with a book series. I'm also working on a book project called Knocked Sideways as a non-fiction/memoir to be published in 2022, which covers difficult stories shared by 20 inspiring people I have met over the last few years.Why am I telling you this?Because I was you a few years ago.I wanted to write a book.But I had no idea where to start.Life can get in the way.We think time isn't on our side.It goes on our 'do it later' list.Do you want to write a book?Do you really want to write a book?I can give you the tools to success.I can help you fulfil your dream.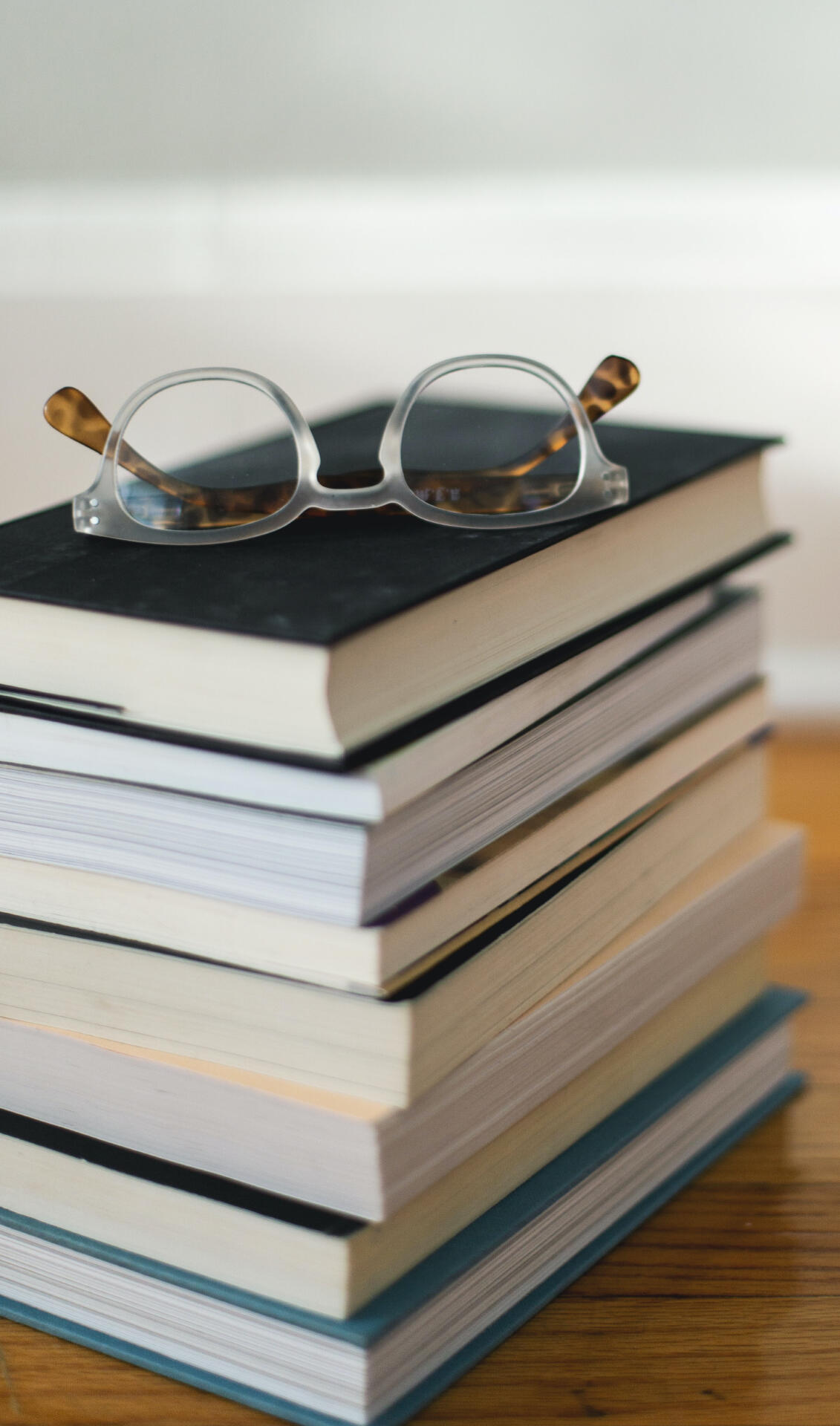 Coaching
Writing a book has been one of the best experiences of my life!I loved every moment and each step I took made me more determined.The feeling when you hold your own book in your hand is beyond words.You can experience that feeling too.They say many want to write a book, but most don't achieve this.The main reasons?
I have no clue where to begin

It's way out of my comfort zone

I'm scared to take a step forward

I don't have enough spare time

I feel overwhelmed to start writing

I don't believe I can achieve
I can help if you:
Have a great idea for a book

Need confidence in your writing

Are stuck and can't move forward

Need some more motivation

Want some accountability

Feel overwhelmed or stuck

Need structure and routine

Want support and guidance

Need marketing ideas
Everyone has values that make them who they are and I believe people always want to find something they are passionate about, be fulfilled and aspire to follow their dreams.Whenever I work with a client, I ensure I spend quality time in a 'Discovery Call' to find out a little more before the coaching starts - to be able to understand your motivation for wanting to write a book, your main drivers in life and how you prioritise things important to you.My coaching makes you believe in yourself and your book idea as well as give you a real insight into the skills and knowledge you need to succeed.Don't hesitate.GET IN TOUCH ABOUT A FREE DISCOVERY CALL.
If you want to know a little more about my coaching packages and pricing, then please click here.
Release Your Inner Author Packages
I pride myself on offering the best value for money. I will always go the extra mile to help and support you and give honest, detailed and concise guidance. Writing a book takes a lot of hard work and you need to be sure you are fully committed to the idea to be a success.My own background is writing children's books and memoirs; however, my experience means I offer valuable coaching and mentoring in all genres. I specialise in helping new authors as this can be the most overwhelming space to be in. You have a great idea but you have no clue where to begin to be able to move forward. The trick to writing is to get started, but it is important you understand your intention and have the time and discipline.There are many steps to writing a book.It is useful to break these down and talk them through.Overwhelm is a real thing, so it helps to have someone to listen.Accountability makes a massive difference and that's where I come in.You can become an author.Release Your Inner Author.There are three packages available.
Get Started
We talk through your idea and scope out a framework to get you started

3 coaching sessions over 3 months

Editing & proofreading – 2,000 words

Access to me via email for support

The focus is for you to gain clarity and have clear steps to take you forward
£400
Progression
You have an idea, have written a fair few words and need help to progress

6 coaching sessions over 6 months

Editing & proofreading – 5,000 words

Access to me via email for support

To help grow your writing confidence and learn first stages of marketing
£700
Success
You are determined to self-publish your book in a year

10 coaching sessions over 12 months

A clear monthly framework of guidance to becoming an author

Progressive editing and proofreading over the year, up to 20,000 words

Access to me via email for support

This package gives you a real insight into writing, marketing and publishing
£1500
Use the Book Now button to setup a Discovery Call with me, or get in Contact if you have any questions.
---
ADDITIONAL OPPORTUNITIES
I can offer bespoke packages that can be tailored to your individual needs.Additional proofreading and editing is chargeable at £20 per 1,000 words.
Discovery Call Questionnaire
Hello! You should have arrived here because I sent you a link, after you expressed interest in a FREE Discovery Call.As your book coach, it's important for me to understand your motivation for wanting to write a book, what are your main drivers in life and how you prioritise things in your day to day life. It's also essential for me to understand how you view the world and yourself in particular.Could you please answer each of the questions below as clearly and thoughtfully as possible, expressing the best of who you are. These are "pondering" questions designed to stimulate your thinking in a particular way that will make our work together even more productive.It may take you several hours or days to compose your responses to these questions, so please feel free to make notes offline, and come back here when you're ready to complete the whole questionnaire. Take your time and really reflect on your answers.
Book a Discovery Call
Thank you for completing your questionnaire and your interest in a Discovery Call.Each session normally lasts about 45 minutes, although the booked slot is an hour just to be on the safe side!Use the button below to launch my booking page in a separate browser window.
Existing client looking to book a new coaching session? Click here
Book a Coaching Session
Thank you for signing up for a series of coaching sessions.Use the button below to launch my booking page in a separate browser window.TIP: if you're not ready to book all your sessions now, why not bookmark this page so you can come back to book your subsequent sessions later.
Pay for your Coaching Sessions
Thank you for your time in the Discovery Session and for deciding to sign up for a series of coaching sessions.Full details are on the Pricing page if you need a reminder, but in summary:
Get Started: 3x sessions, £400

Progression: 6x sessions, £700

Success: 10x sessions, £1500
Click the appropriate button below to make your payment.
Pay for a single Coaching Session
If you have completed a coaching package and would like to have another session, you can use the button below to pay for one session at a time. A single session is £100.
Thank You
You should now receive a receipt by email to confirm your payment.Please go to the client booking page to schedule your first coaching session.
If you have any problems please Contact Me.
"Sarah brings a lot of energy and value to her coaching sessions. As a published author, her insight and knowledge about the process of publishing was exactly what I needed. Sarah was very supportive and encouraged me to be realistic and to take achievable steps. I loved being coached by Sarah and left every session feeling inspired and ready to go for it!"– Lizzie Lawrence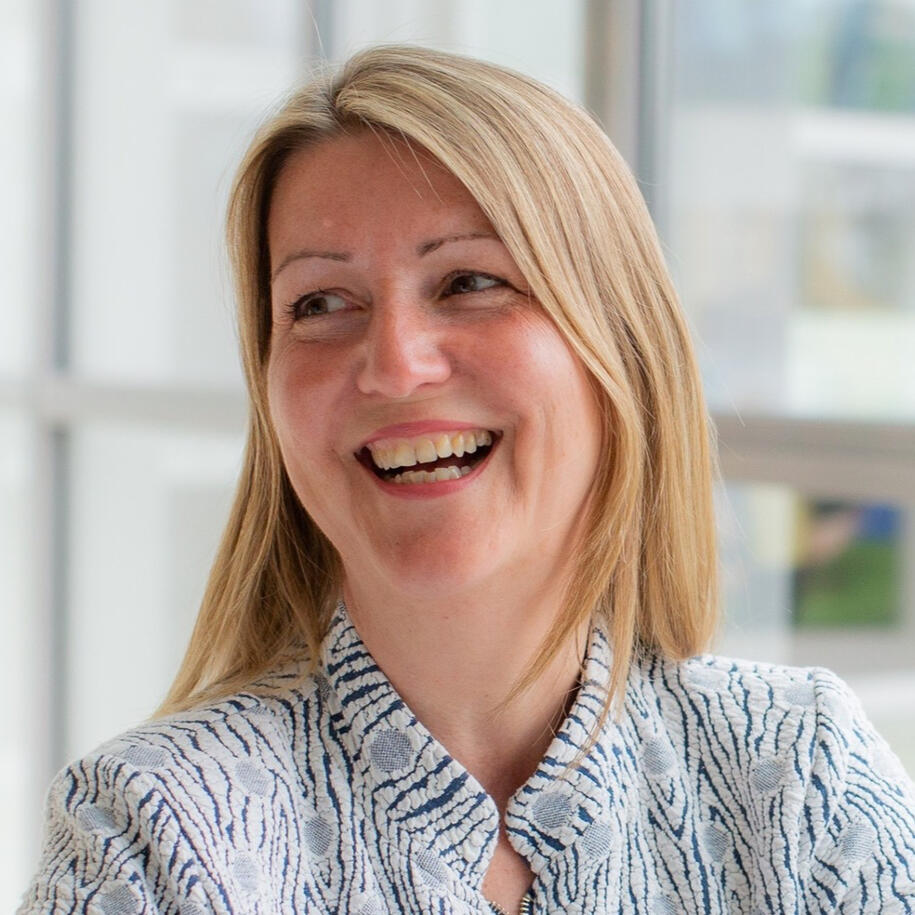 "Sarah is a very friendly coach. She always put me at ease and took the time to build a relationship with me which made it easy to talk about personal challenges and limitations with her. Sarah challenged me to think outside of the box but in a non-confrontational way and I always left our sessions motivated to take action. I enjoyed our sessions as I knew that I would come away with a clear path to help me achieve my goals."– Ruth Weaver
"I have found Sarah to be an excellent coach and mentor, she has really helped me to move forward with my book. Helping me to focus on different areas and different ways of structuring my writing. Sarah is always super motivating and enthusiastic, being happy to share her own experiences which really helped me. She is very encouraging and gave excellent constructive advice for me to be able to move forward."– Gail Cooper
"Sarah's approach is very friendly, open and she made me feel comfortable talking about anything I was going through. She helped me tackle some issues I was having at work, specifically with my boss as well as some personal matters. I remember in particular one time when I was feeling really down about myself and how I felt like I fallen off track. I brought the issue to the session and felt very understood and encouraged. It was massively helpful and I felt very empowered after the session."– Gloria Battini
"I had hit a brick wall, stalled and was struggling to develop the story, continue writing and complete the book. Sarah has been a great help in getting me back on track and tapping into the motivation and inspiration I needed. Sarah is an extremely supportive and accomplished coach, regularly going beyond the call of duty to see how I was getting on and provide very helpful tips and information resources. I look forward to sending her my completed book which is now a whisker away from completion."– Mark Masson
Contact
If you want to get in touch about requesting a FREE Discovery Session, use the form below.You can also use the form for any general enquiries.
Privacy Policy
Key detailsThis website privacy policy describes how Write Now Coaching (Sarah McGeough) protects and makes use of the information you give the company when you use this website. If you are asked to provide information when using this website, it will only be used in the ways described in this privacy policy.This policy is updated from time to time. The latest version is published on this page. This website privacy policy was updated on 16th December 2021.If you have any questions about this policy, please email sarah@writenowcoaching.co.uk.IntroductionWe gather and use certain information about individuals in order to provide products and services and to enable certain functions on this website.We also collect information to better understand how visitors use this website and to present timely, relevant information to them.What data we gatherWe may collect the following information:
– Name
– Email address
– Postal address (if you place an order)How we use this dataCollecting this data helps us understand what you are looking from the company, enabling us to deliver improved products and services.Specifically, we may use data:
– To contact you in response to a specific enquiry
– To send you promotional emails about products, services, offers and other things we think might be relevant to you
– To send you promotional mailings or to call you about products, services, offers and other things we think might be relevant to youYou may unsubscribe from email communication at any time by clicking the Unsubscribe link in any email message from us.Payment dataOur payment processing is provided by a secure third-party payment services provide, Stripe.com. At no time is any private payment data such as credit card numbers, expiry dates or CVC numbers given to, visible to, or stored by Write Now Coaching.Cookies and how we use themWhat is a cookie?A cookie is a small file placed on your computer's hard drive. It enables our website to identify your computer as you view different pages on our website.Cookies allow websites and applications to store your preferences in order to present content, options or functions that are specific to you. They also enable us to see information like how many people use the website and what pages they tend to visit.How we use cookiesWe use third party cookies from our payment processing provider Stripe.com to:
– enable secure credit card transactions
– identify the type of device being used to access the siteControlling cookiesYou can use your web browser's cookie settings to determine how our website uses cookies. If you do not want our website to store cookies on your computer or device, you should set your web browser to refuse cookies.However, please note that doing this may affect how our website functions. Some pages and services may become unavailable to you.
Unless you have changed your browser to refuse cookies, our website will issue cookies when you visit it.To learn more about cookies and how they are used, visit All About Cookies.Controlling information about youWe will never lease, distribute or sell your personal information to third parties unless we have your permission or the law requires us to.
Any personal information we hold about you is stored and processed under our data protection policy, in line with the applicable regulations.SecurityWe will always hold your information securely.To prevent unauthorised disclosure or access to your information, we have implemented strong physical and electronic security safeguards.
We also follow stringent procedures to ensure we work with all personal data in line with the applicable regulations.Links from our siteOur website may from time to time contain links to other websites.
Please note that we have no control of websites outside our domain. If you provide information to a website to which we link, we are not responsible for its protection and privacy.Always be wary when submitting data to websites. Read the site's data protection and privacy policies fully.